Alli Dilloian, CPA | Tax Accountant / Consultant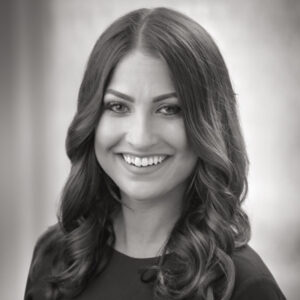 Originally from Columbia, SC, Alli Dilloian, a Tax Accountant / Consultant, has been serving the tax accounting needs of Barb & Company clients since 2018.
Previous to Barb & Company, Alli garnered her accounting experience working for accounting firms such as Dixon Hughes Goodman, Grant Thornton and Mauldin & Jenkins.
Alli holds a Masters Degree in Taxation from the University of South Carolina.
In her free time, Alli gives back to the Columbia community volunteering with the Courage Center and Perception Ministries. Also a thrill seeker, Alli has been skydiving twice and plans to add to that number in the coming years.
Alli's favorite aspect of working for Barb & Company?
Alli most enjoys the family atmosphere the office has to offer.